Archives for May 2023
Income Limits 2023-2024 Effective 5/15/2023 Download PDF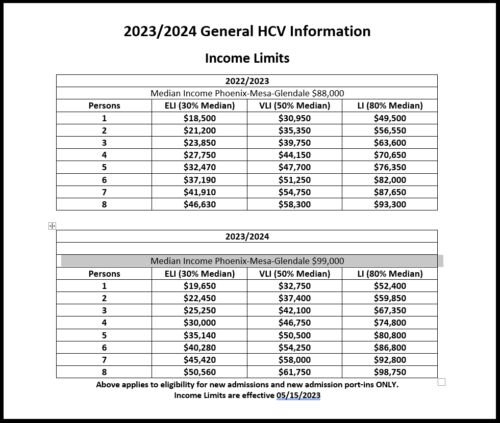 Emergency Housing Vouchers (EHV) Program Information
Emergency Housing Voucher Program

(Maricopa CoC Referral only)
CLOSED

Family Housing Hub is no longer accepting EHV screening forms.
All Public Housing Authorities are at capacity.
Please take a moment to read the information that is listed below.

If you have a family with children or in 3rd trimester of pregnancy that is in need of family emergency shelter, please have them call the Family Housing Hub – by calling 2-1-1, to speak to a staff member about their situation and resources that could be available to them. Unfortunately, there is no immediate family shelter available. For additional resources, please call 211 or visit https://211arizona.org/.