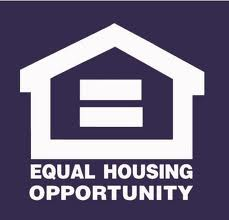 The Federal Fair Housing Act of 1968 and the Fair Housing Amendments Act of 1988 prohibits discrimination in the sale, rental and financing of housing against any person because of race, color, religion, gender, age, disability or handicap, familial or marital status, or national origin. Section 504 of the Rehabilitation Act of 1973 requires that all programs receiving federal funding, whether they are services, activities, or housing, be accessible to persons with disabilities. The Americans with Disabilities Act (ADA) of 1990 prohibits discrimination and ensures equal opportunity for persons with disabilities in employment, state and local government services, public accommodations, commercial facilities, and transportation.  The Housing Authority of Maricopa County fully endorses and supports all Fair Housing laws. Our nondiscrimination policy covers admission and access to or treatment or employment in HAMC's facilities, programs, services and activities.
If you reside at an HAMC property or receive rental assistance from HAMC, and you believe you have been discriminated against by HAMC staff or by landlords who rent to HAMC voucher holders, please complete the forms to file a complaint.
If you think your rights have been violated, you should file a housing Discrimination Complaint Form. You should submit a Fair Housing Complaint Form or write a letter containing the following information: your name and address, contact information, the name of the person or company your complaint is about, the date of occurrence and a short description of the circumstances or incident (for example, what happened and the address of the house or apartment you were trying to rent). Do this as soon as possible because there are time limitations for complaints. There is no cost to file a charge.